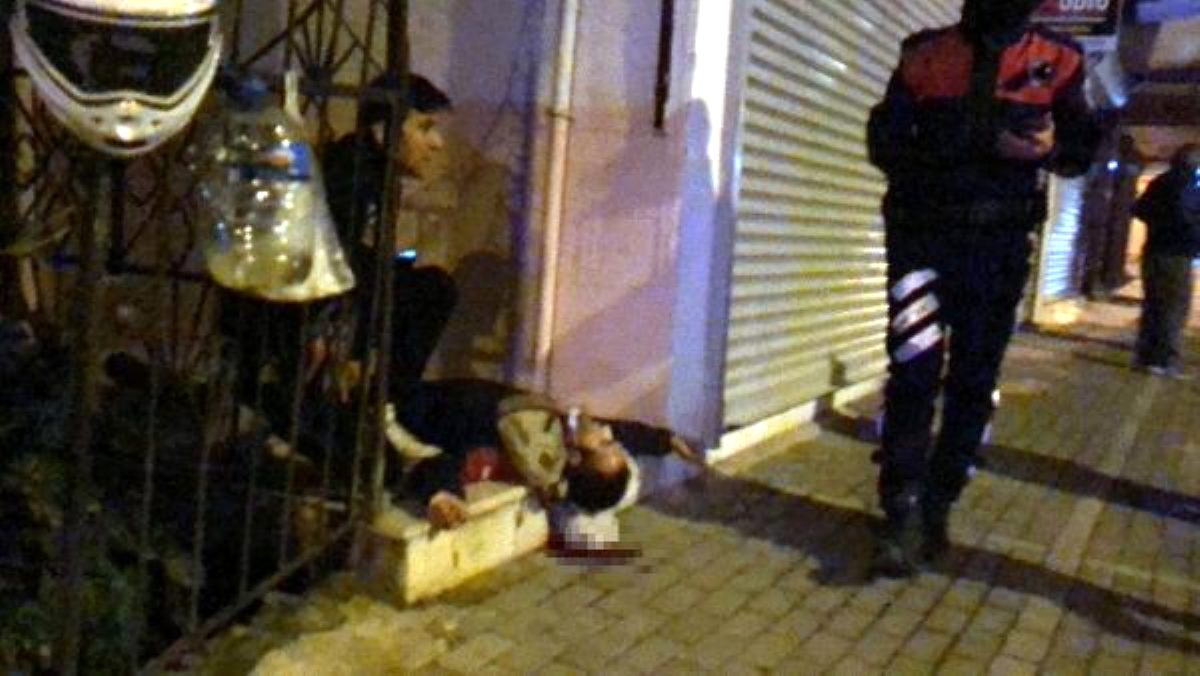 By Halmurat Harri Uyghur
Wednesday 4th November 2020
Hyvinkää, Finland
When almost everyone on the planet was focusing on the US 2020 presidential election, shocking news about Yusupjan Emet, a former informant for China, who has been sent to spy among Uyghurs in Turkey, was shot twice from behind on the 2nd November, in an Istanbul neighborhood, has been started to circulate among Uyghur netizens.
A report of RFA Uyghur service was reported about Yusupjan Emet, who says he was being forced by the Chinese state security agents, being sent to the Uyghur community in Istanbul as an informant. The report quoted his interview in a documentary, filmed and was on aired by Al-Jazeera TV. In the report, ex informant of China of Uyghur origin, Yusupjan Emet, who was 29 years old, originally from Karamay city, an oil rich batrol base town of the Xinjiang Uyghur autonomous region, a.k.a Uyghuria, says: "My mom and I were arrested on our trip to Tajikistan on 2011 and jailed for 2.5 years for 'endanger national security'. After came out, the national security service of China (国安/国保) asked me to serve as an informant."
What is really going on? as one of well known Uyghur activists, and a China critic and a human rights activist being labeled by China as a rebel and separatist, which is actually pure prejudice, misinformation, and slander of the CCP mouthpiece, I felt a direct threat to myself. Does China start to become that crazy that start to adopt Soviet-style assassinations? If it's true, that starts to scare me, and other China critics, rebels, especially the Uyghur diaspora. China has been threatening those, who dare to speak up against its policies, who dare to criticizes it, by taking one's family as hostage, who are still living in China. But I have never heard or seen China physically attacking anyone in such a way. My car was vandalized right before I was going to start the Freedom Tour serial demonstration in Europe. I was being followed, threatened, and tempted, but have never thought China could do something real physically because it is not their style. That's why I am skeptical about Yusupjan's case.
I started to contact my contacts in Istanbul, asking them about what is really going on there?
Tursunjan, pseudonym of an Uyghur student, who is based in Istanbul says: " I don't know what is really going on, it is really shocking and intense. If it is committed by Chinese spies or someone who hired by them, what they want to achieve? If they want to stop him from speaking against China's politics about Uyghurs, why him? there are many other Uyghur activists and community leaders, who are also based in Istanbul. why they chose him, instead of them?" He expressed his skepticism and worry about the case. " If China's longhand is really behind this case, which means, Turkey is no longer a safe haven for Uyghurs, I afraid many Uyghurs will dare to risk their lives to escape to other places, for example, member states of European Union, USA, and even Japan, to seek asylum. I feel very much unsafe here."
In order to know their feelings, opinions and find anything could be related to Yusufjan's case, I have contacted dozens of people from the Istanbul Uyghur community, they all have expressed their fear and concern, and distrust on Turkish police and authority could handle the case in a proper manner, if behind the case is really are the long hand of China.
– Do you think Chinese spies or someone who has been hired by China has committed the unsuccessful assassination of Yusupjan? I asked Eva (pseudonym), who have a wider network. she says:
– Yasupjans case is so shocking, regarding that, I don't want to be conspiratorial but look at this.
she sent me a link to a report about Huawei's global corporate communication VP Joe Kelly's mysterious death. The report says, "In recent years, Kelly was criticized for leading Huawei's response to claims by the U.S. government that the company's technology could be used for spying on behalf of China. With a specialty in crisis management, Kelly thrived amid controversial stories."
I neither want to be conspiratorial, but, if China is attacking us physically, which means they are escalating it to the other level, it means something really serious and dangerous. I afraid the new approach of China will push some Uyghurs to resist China's in a more radical way, in the meantime, it will give more opportunity to radical ideologies rapidly spreading among Uyghurs. That's a very dangerous sign.
As someone, in the past three years, who has been traveled to countries where hosting Uyghur diaspora communities, meet and interviewed hundreds, possibly thousands of Uyghurs, I can say that Uyghurs' solidarities were always being broken because of their fear, lack of confidence and their hidden hope for China will eas its policy toward Uyghurs, so they will be able to go back to see their relatives, their homeland, and keep doing business between China and their hosting countries. If the initial assassination of Yusupjan is committed by the Chinese government, which means, it has radically shifted its policy, measurement, and approach to Uyghurs. I cannot imagine what this could really mean to the Uyghur diaspora community. Will it push more Uyghurs to choose the same measurements to resist, or even retaliate against China? How this new change of resistance will influence the Uyghur image in the west? Will Uyghurs become the next image of bloodthirsty revengers? Lack of sense of safety might push people to find a way to secure themselves, in this case, hiding or fighting will be the options for Uyghurs.
"The Chinese government has gone to great lengths to intimidate or silence critics, regardless of whether they are Uyghurs, Hongkongers or oversea Chinese. But it is not the government's style to gun someone down, as far as I know, or at least not yet. I contacted Uyghur friends with close ties to Istanbul to know more about Yusupjan's case, but it all seems very unclear and it remains uncertain who or what is behind this attack. If it really were the Chinese government that is behind this attack, this would be a change in the Chinese government's strategy. However, we know far too little." Hanna, a Ph.D. student of Chinese and Uyghur studies at Newcastle University, shared her opinions with me when I talked to her about the failed assassination of Yufuljan.
If china targeting a larger range of assassination actions against Uyghur activists and Uyghur diaspora, out of fear and seek for securing themselves by resisting China's actions, if Uyghurs also choose to retaliate against China in the same manner, it will become a new bleeding wound in the world. I believe which is the very last thing I and many Uyghur activist whom I know wants to see. And I believe neither China nor Uyghurs wants it.
Because there are too many targets for Uyghurs to choose to attack if Uyghurs choose to act in violent way, it means the casualties will be heavy for both side, fortunately which is not the way of resistance of Uyghurs I know are willing or want to choose. China's so-called re-education campaign against Uyghurs has been running for nearly 4 years, almost every member of the Uyghur diaspora have someone who was or currently still in the concentration camps, yet, Uyghurs haven't choose the violent way to resist China because Uyghur I know are don't believe in violence. And I hope China will not push them to the very edge.
As citizens of this globe, we all have a responsibility to put pressure on the Chinese government to stop such a nonsense action of violence, if it has already started a new strategy and assassination as a measurement to approach its critics and rebels. Especially those, who are citizens of the USA, EU member states, and other Democratic countries, we need to ask our governments to express our concerns and rebuke China's Uyghur policy.
China has already blocked all doors to reconciliation and negotiation, yet it has not yet shown the world that it has the capability and willingness to solve the problems unilaterally by itself. Personally, I don't believe China will choose to physically attack and assassinate us, rebels, and critics. However, whether it is committed by Chinese spies or someone who's behind has China, we should closely follow the incident, and at the same time give a clear signal to China that it is the threshold nobody will want to touch.
China has gone too far in its way to suppressing Uyghurs and other minorities, and critics, it's time to make it stop before it's too late!